The Pink Turtle loves & appreciates all of the amazing moms out there! Let's put together the perfect gift for the moms you love the most.
We all know moms and mother-figures are amazing! While we think Mother's Day should be every day, we love taking a brief, yet important moment to celebrate the beauty and magnificence of the women that raised us. With our Mother's Day Gift Guide, we're sharing gifts for the moms out there that do it all. We couldn't be more appreciative of them, so here are a few ideas to help you show your love too.
From the classics like simple jewelry she can wear every day to a spring home decor refresh, we have the perfect gift for her. 
Anything saying "mom" or "best mom" is a fan fav & who doesn't love a dainty gold or silver necklace? From a "mama" necklace or a special vintage designer button necklace, either is perfect for layering with any other jewelry she may already have. Pair it with these "best mom" studs and you will be set. 
Our best selling Candier candles smell absolutely amazing! Since moms do actually run the world, let her surround herself in a fabulous scent.
Our Bee Bags with acrylic chains just arrived in our new spring colors which we adore and we think they will too! Made of genuine leather, these bags have an iconic gold bee detailed clasp & acrylic link strap. Available in white, pink, taupe and a classic black.
Who doesn't love when their home decor gets a little refresh? We have some of the cutest home accents. From these mini charcuterie boards, to crochet detailed throw pillows. Featured below are some of our favorite spring pieces from our home goods collection.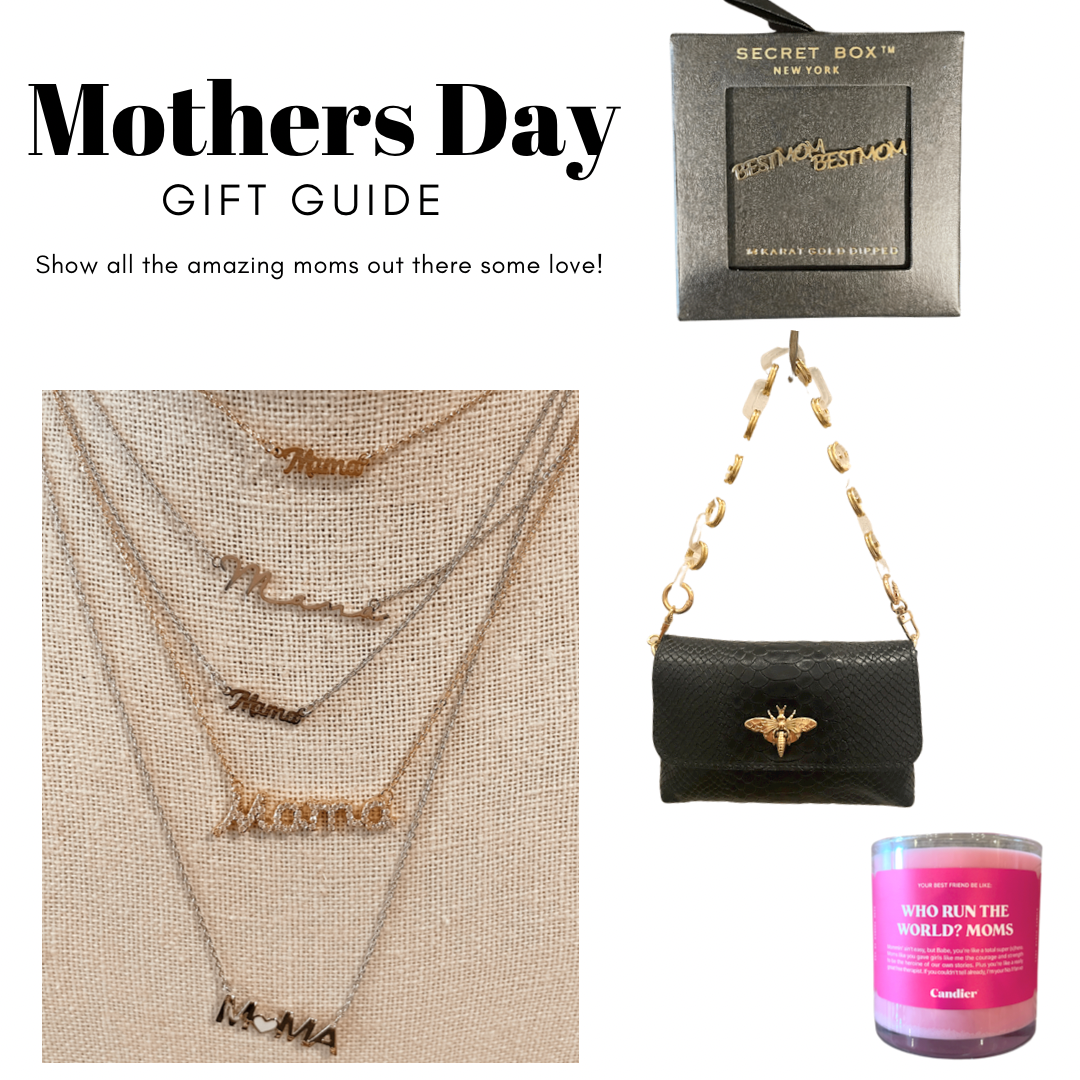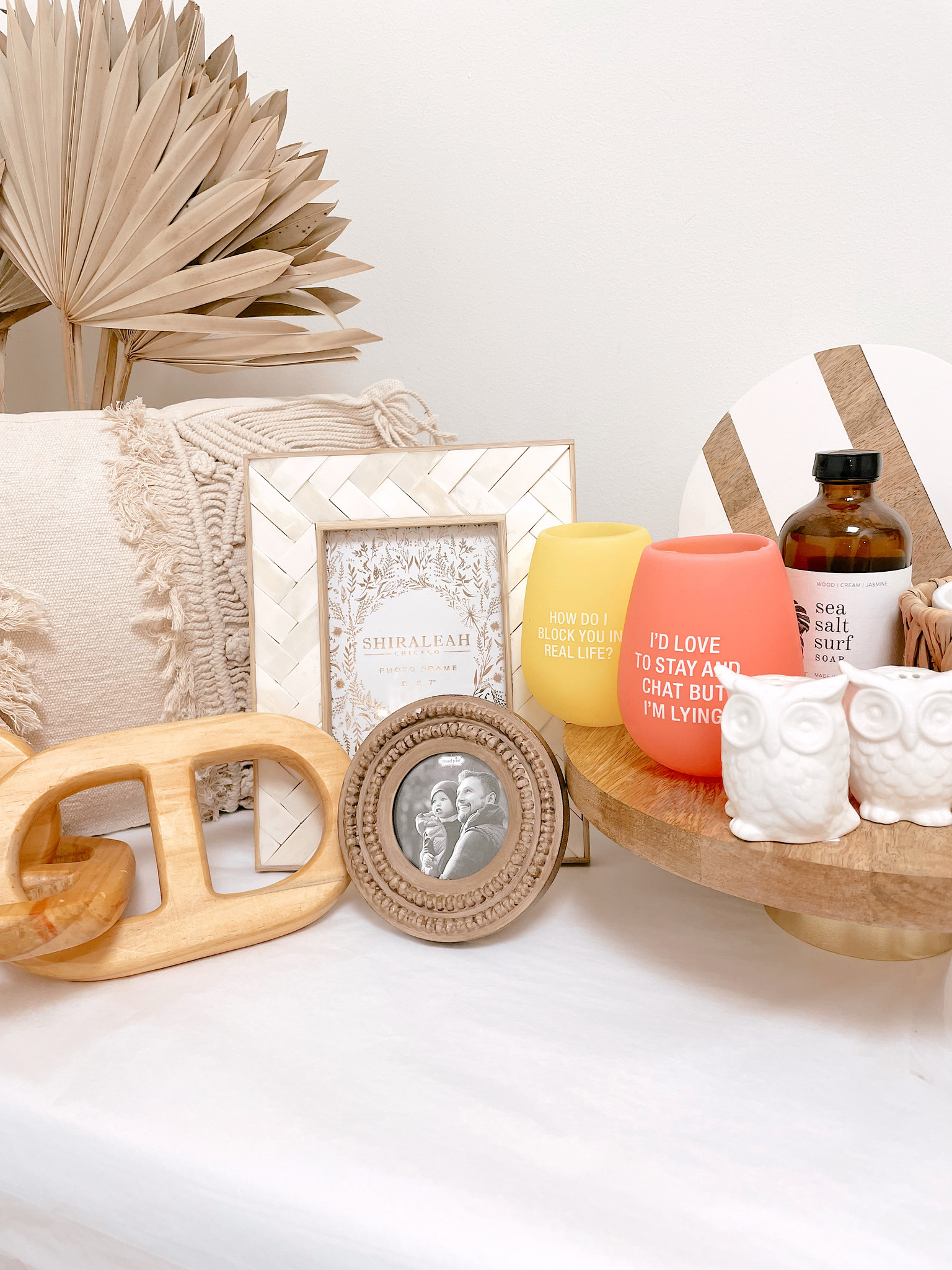 Don't forget about our Mother's Day GIVEAWAY! We want to be a part of this amazing day by putting together the ultimate basket along with a $150 gift card!
The rules are simple:
Add a picture to our "Add Yours" story on Instagram wearing Pink Turtle or Savannah Boutique clothing
Must be following @shopthepinkturtlestore & @shopsavannahboutique
Tag 3 friends in our last post
Share this flyer on your story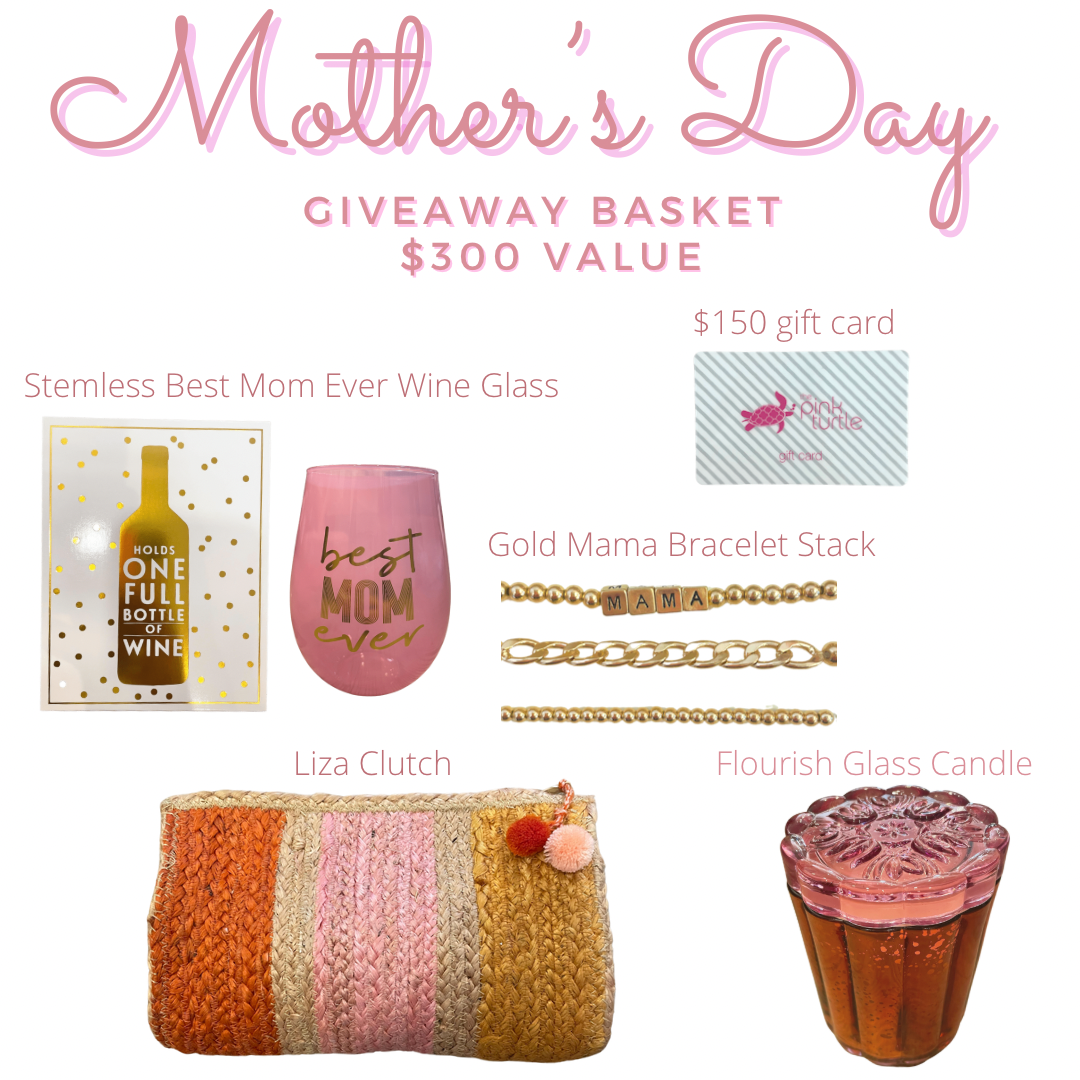 Moms, COME SHOP WITH US! We have some great looks that will make you feel your best this Mothers Day!
xoxo,
The Pink Turtle