Need some easter basket ideas? Or maybe some gift ideas for Passover? You came to the right place!
Easter and Passover are right around the corner an our style experts have the perfect Easter and Passover gifting ideas. 
Starting with the basket itself. Make sure you are on trend this year and grab one of our adorable jelly beach bags to fill up with goodies! This is a fun way to add an additional gift that they will absolutely love!
Don't think we forgot about the kiddies out there! Grab this fuzzy Easter bunny basket to bring the day to life! This is a playful way to put a smile on their face and add a new fuzzy friend to the mix!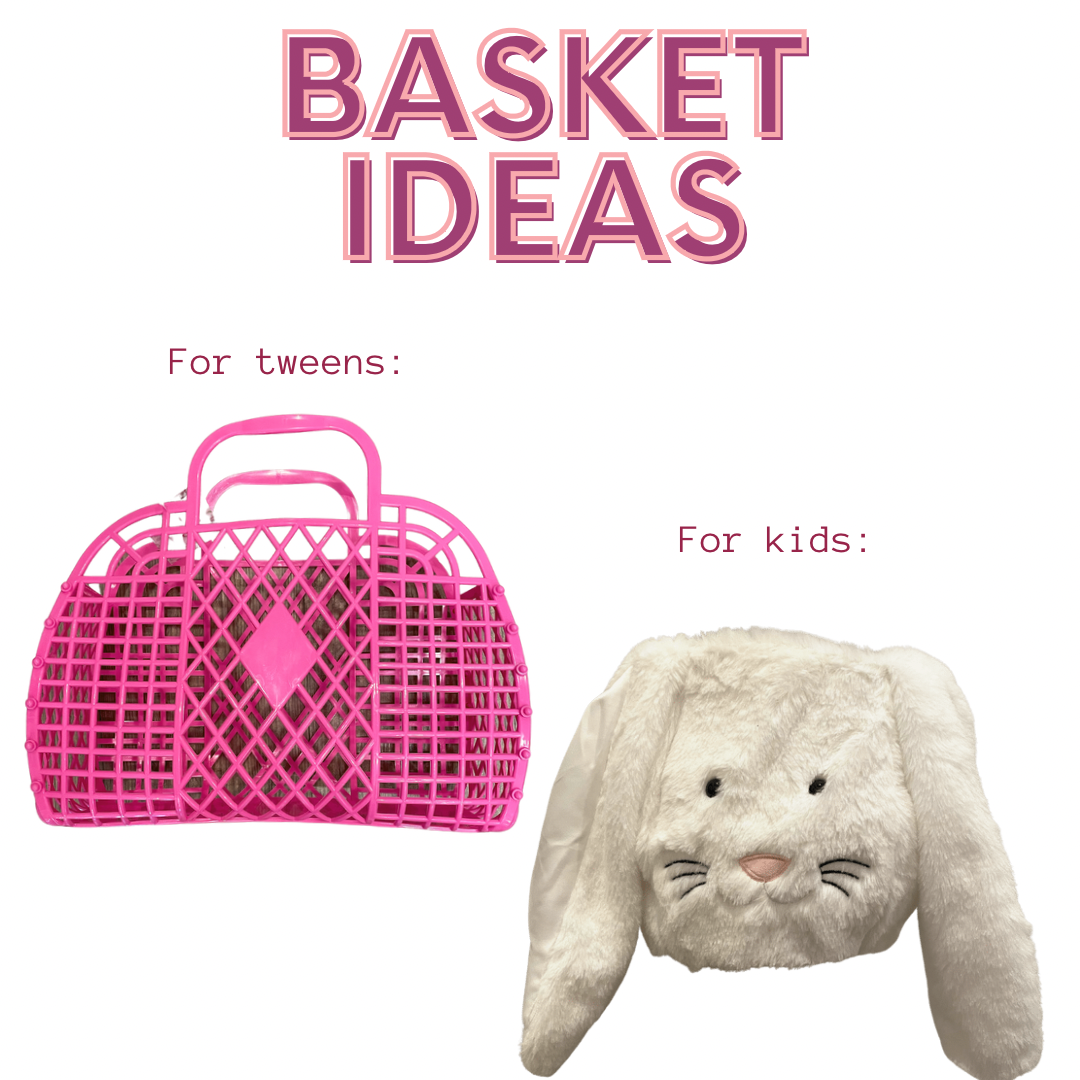 Whether you are filling your family's Easter baskets or thanking a generous hostess, these gifts are sure to spread joy. Our gift guide includes trendy, interactive & popular pieces that will be sure to be family favs!
Illume candles -  This inviting collection of fragrances will inspire renewed optimism in the fullness of the Spring season. These bold and bright lidded candle tins make a decorative addition to any room in your home and they are a great gift idea for any occasion. Not only do they smell absolutely delightful but they are also the perfect size for a basket filler or sweet little hostess gift! 
Corkcicles - Our best selling beverage holders in "new" pastel, Spring colors and available in our best selling styles. This beautifully designed drinkware allows you to take cold or hot drinks anywhere. We have these functional and fashionable tumbler cups available in both the 24oz & 12oz sizes as well as the 12 oz stemless glasses with all colors available in each size! Add a personalized touch with our in-store vinyl monogramming (Greenville, DE & Glen Mills, PA locations)!
Hair Accessories - Of course we had to include our best selling pony tail holders that all the girls are wearing! These hair ties are perfect for a simple ponytail and offer exceptional hold. Keep a few in your purse, desk, and car for a quick and comfortable on-the-go styling solution. We included a pack with colors trending this spring as well as a more neutral pack to add a variety for everyday use! 
...HOW CUTE... Are these shoe tattoos? The shoe art trend is huge right now so we thought there is no better way than these shoe tattoos to give our customers an easy way to join the trend! 
Bath Bombs - Who doesn't love some stress relieving products? Enjoy bath time with these Peeps marshmallow, sweet scented dissolving bath bombs. Drop one in your bath for a nourishing treat. Ingredients like organic coconut oil and baking soda nourish your skin naturally to make it soft and oh-so-glowy.  We also featured a stress relief paint the numbers package - One of our personal favs! Self care is the best care so hop on board and add these goodies to the basket! 
Key Chain Wallets - These slim design wallets with a zipper pocket are designed with a chain and hook that allows it to be attached to a larger bag and makes the perfect on-the-go keychain.